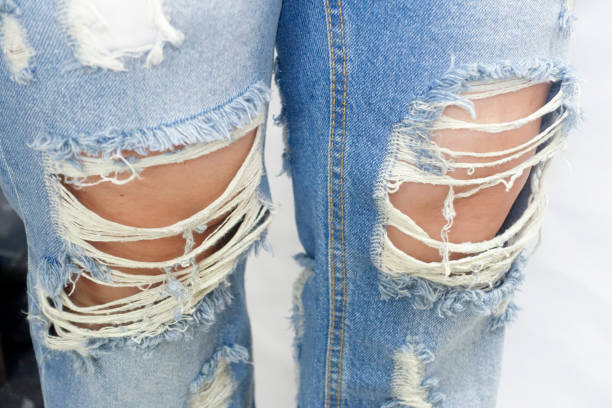 I was reflecting ruefully on things that will keep me entertained over the coming months. Why ruefully, I hear you ask. The thing is, domestic big-ticket cricket is winding its weary way down in India. We have rejoiced in our boys' stirring performances in Australia (excluding the 36 all out aberration) and we have put it across England in our own backyard without straining a sinew. Just three one day games on the anvil and the smart money is on another Indian triumph. This will be closely followed by the interminably long IPL. Ho hum. It's all getting a tad predictable and tedious. But that's just me. 'Give me excess of it,' many instant cricket fans cry. Sooner you than me, say I.
Gone are the days when we felt all was for the best in this best of all possible worlds if a Gavaskar or a Viswanath, or better still both, scored hundreds in a Test match. We did not worry too much about who ultimately won the game. We knew an Indian victory was as rare as hen's teeth. If, however, one of the two little masters played a defining innings or a magical spell by Bedi or Chandra took India over the line, as happened at Port of Spain and the Oval in that magical year 1971, we ran around the streets like boys or men demented and punch-drunk. Joy is unbounded when it occurs once in the proverbial blue moon. Nowadays, when you learn that Kohli has just smashed another ton, you tend to go, 'Yeah great. Look, I am working on my tax returns, can we keep this for later?' See what I mean? Blasé is the word that springs to the lips. As the King of the Blues, the late B.B. King said, The Thrill is Gone. Well alright, I am exaggerating here, but most of us who are looking at six decades and more behind us, tend to be that way. Tired and cynical. To set the record straight, I do enjoy watching the modern masters, be they Kohli, Stokes, Federer, Djokovic, Nadal, Ronaldo or Messi. However, the eyes do mist over a bit when I start talking about Kapil Dev, Ian Botham, Ramanathan Krishnan or Rod Laver. That's nostalgia, with rose-tinted glasses.
If sport has, in a manner of speaking, played itself out for the time being, what do we have to look forward to in order to keep ourselves royally entertained? Particularly when you consider that, thanks to Covid19, Carnatic music lovers in India and the world over have been denied their annual pilgrimage to that Mecca of the art form, Chennai, if you'll excuse the mixed religious metaphor.  Ah well, there's nothing to worry about there, me hearties. The cupboard is full to overflowing. We have the upcoming assembly elections in Bengal, Tamil Nadu, Assam, Kerala and the Union Territory of Puducherry (I greatly prefer the romance of Pondicherry, but try telling that to our inveterate name changers). While the actual voting is still to get under way and will go on for several weeks, our television news channels are already buzzing with speculation, panel discussions and general argy-bargy. We expect matters to get hotter and hotter, in tandem with the mercury rising in simpatico with the country's relentless summer. Beats me why elections in India are always held during our unforgiving summer months. Then we have the post-electoral exit polls to look forward to prior to the results being announced, and if the past is any indicator, the actual results may leave many of our psephologists and electoral pundits red-faced. Notwithstanding all that, keep your beer chilled and popcorn popping in the microwave. Let the madness begin.
If politics is taking top billing on our television screens thanks to the forthcoming elections, a bit of shame and scandal in the family amongst the political top brass can help the TRPs fly northwards, if not actually going through the roof. Our television news anchors, always on the lookout for something seamy and scaly to get their teeth into are having the time of their lives. Some of the anchors have themselves become the news. The current political imbroglio in Maharashtra, with ministers mixed up with the guardians of the law, i.e., the Police and finding themselves in the soup, is providing rich fare for television watchers. 'Vazegate' as the scandal has, not very originally, been dubbed, is keeping everyone enthralled. I tell you, Watergate has much to answer for. Officers from the top echelons of the Maharashtra police are being accused of placing bombs and gelatin sticks (with a love letter) in a car near the residence of a top industrialist, the cops in turn are hitting back and pointing accusing fingers at their political masters, opposition parties are licking their chops with an eye to the main chance and so much more. As the late cricketer turned commentator Tony Greig used to intone, 'It's all happening.' Perhaps the original copyright to that phrase belonged to former Aussie skipper, Bill Lawry, but you'll just have to cut me some slack here. Tony Greig was equally partial to that exclamation.
More unintended hilarity from our political masters. The Chief Minister of the state of Uttarakhand, Tirath Singh Rawat has been dropping enough bricks for him to be able to build a farmhouse to retire in. Which may not be long in coming, given some of his more outrageous statements. His first clanger came when he went after the modern-day casual dress code for girls, deploring their wearing jeans and fulminating against said jeans being deliberately ripped and torn after the modern fashion trend. He tried to partially recover and assuage hurt sentiments by explaining that he had no problem with jeans qua jeans but tearing them and wearing them seemed, in his view, rather pointless, putting a fresh spin on the term 'wear and tear.' A view many elders across the country share but have wisely decided to fatalistically shrug their shoulders with a weary and philosophical 'girls will be girls.' Or indeed, 'boys will be boys,' but the CM specifically had girls in mind. Our parents acted similarly when we wore drainpipes and bell-bottoms. Or grew our hair long. Apropos nothing, the Chief Minister's comments on torn and ripped jeans put me in mind of yesteryear Hollywood character actor, the late Rip Torn. How on earth did he come by such a name? Forgive me for that irrelevant aside. I'll save that for another piece.
Not quite finished yet with Tirath Singh Rawat. As if his torn jeans comment had not raised enough hackles among the student community, he dived headlong into yet another faux pas. He pompously announced, in some context not relevant to elaborate, that India was ruled by the United States of America for over 200 years! We know that much of our history, seen as having been deliberately distorted by previous dispensations, is being sought to be rewritten by our present political masters, but this was a bit much. Perhaps the honorable Chief Minister will attempt to wriggle out of this dropped brick by attributing it to a slip of the tongue. He probably meant Britain, but it came out as America, to place a charitable, if ironic, construction on it. It would be wiser if our politicians check their facts out with their secretariat before shooting from the hip. Always assuming, of course, that the babus in the secretariat know their history and their geography and can tell the difference between Great Britain and the United States of America.
Thus, in some way, shape or form we are provided adequate entertainment on a daily basis. While sports, film and music treat us to a genuine celebration of physical, dramatic and artistic skills, it is the daily foibles of our fellow human beings, be they politicians or policemen that often keep us glued to our small screens. The various hues of villainy, stupidity and avarice are played out in full view of an avid audience, who lap it all up and gird their loins for the next instalment. I cannot find a better way to conclude this essay than to quote one of Germany's greatest literary titans, Johann Wolfgang von Goethe who said, Our foibles are what make us really lovable.
Gut gesagt, Herr Goethe! Or, in everyday parlance, 'You said a mouthful there, Herr Goethe.'