There's news. And then there's news. In India, our television channels and newspapers are presently overrun with subjects on the following lines – Covid, The Prime Minister's views on Covid, The Health Minister's views on the Prime Minister's views on Covid, Rahul Gandhi's views on the Health Minister's views on the Prime Minister's views on Covid, Vaccination statistics, Infections, Recoveries and Deaths statistics, Rahul Gandhi's views on said statistics, all the bigwigs from the Indian Council of Medical Research and the All-India Institute of Medical Sciences – their views on Covid, sundry doctors' and nattily dressed surgeons' views on Covid and the World Health Organization's Secretary General, who can always be counted upon to pour some very sticky oil on Covid's troubled waters. Then there's Mamata Banerjee who all but blames the BJP for bringing Covid to India, and Yogi Adityanath who feels his state has set the finest example on how to manage the pandemic. While the numbers endorse the Yogi's claim somewhat, his boast flies in the face of all the human carcasses, post Covid, that were seen floating on India's most sacred river. To all this we add the disjointed ramblings of godman Baba Ramdev, who first pooh-poohed the efficacy of our vaccines, aggressively pushing his ayurvedic concoctions instead to combat Covid, did another about turn (as yoga practitioners are so adept at doing) claiming he was misunderstood. If you ask me, the Baba has turned the whole subject of Covid on its head. Last heard, he himself was standing on his head, refusing to speak to the media. More recently, the media has been droning on about some unidentified flying drones from across the border, but I will put that to one side for now.
I think that pretty much covers the ground, unless you wish to include the resurgent and fully resurrected Arnab Goswami and his Tower of Babel channel, the ominous Rajdeep Sardesai, who is always looking for tidbits of information to push the government on the backfoot, India's men of letters like Chetan Bhagat and Suhel Seth, who can be counted upon to air their silver-tongued oratorical skills on television, their primary focus on being flamboyantly eloquent and giving the less literary folks who misplace their apostrophes or split their infinitives, an inferiority complex. Shashi Tharoor, where have you been hiding? You are being upstaged, my good parliamentarian from Thiruvananthapuram. To be fair to Tharoor, he gained a few brownie points by referring to the Prime Minister's 'pogonotrophy,' which had all of us reaching out for our Oxford or Cambridge tomes. (I tell a lie. It's Google). The 'p word' denoting the PM's meticulous styling and cultivation of his flowing white beard. Well done, Shashi! Your reputation as India's wordsmith nonpareil, survives. Meanwhile, Congress-blackballed Sanjay 'end-of-day' Jha who is forever prevaricating on his stated position vis a vis his former party and the ruling dispensation, holds forth and fifth every evening on national television. One has to wonder if it is the end of days for Jha's political career.
Now and then, the indefatigable Subramanian Swamy will shoot his mouth off on just about anything that glides into his field of vision, never mind if it is the ruling party which he represents or just about anyone else. They are all grist to his insatiable, garrulous mill. I believe the ruling party reckons it is wiser to have a loose cannon within its fold than outside it. Of course, the Swamy is constantly emboldened by the fact that he has taken just about anyone and everyone in the country to court, demanding justice, real or imagined. That being the case, I am always in a state of bafflement as to why anyone should take a blind bit of notice of this veteran, ageless politician's minatory finger-wagging.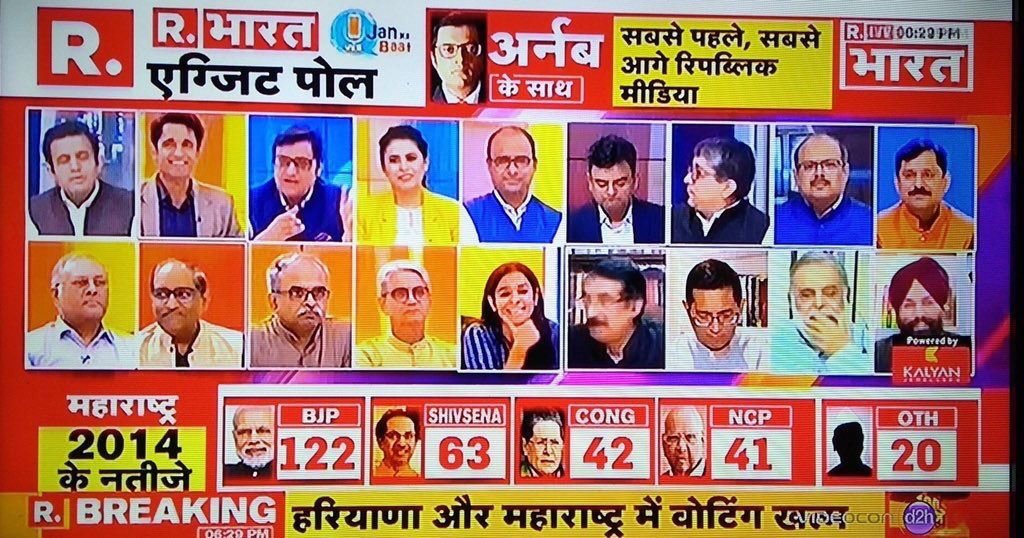 I seek your indulgence, dear reader, for that unforgivably orotund introduction. I can only plead, in extenuation, that needs must. The purpose of highlighting matters that headline our newspapers and television news channels on a regular basis is to lead me into areas our worthy vendors of news rarely foray. I have therefore taken it upon myself to seek out what I believe to be little 'human interest' stories that reveal eloquently that India is more than just about politicians, news anchors, doctors and Covid. Not to mention, cricket. And how do I come by these stories? The internet is a good place to start for unravelling strange goings-on in our country. Sometimes, a little column tucked away on page 16 of your newspaper will carry a gem or two. Equally, word of mouth pearls of wisdom from everyday people like domestic staff and sundry visitors to the old homestead, add to our storehouse of recherché and lightweight knowledge.
Take this brief news item I came across just a couple of days ago. Somewhere in north India, in one of our remote villages, a marriage had been arranged, and was slated to take place a couple of weeks down the road, when all the planetary signs were perfectly aligned. Just a few days prior to the big day, the bride's father had visited the groom's home, doubtless to put the finishing touches to the dowry and wedding arrangements. On entering the groom's house, he was shocked and taken aback to find the young groom-in-waiting, hands outstretched, head shaking this way and that like Stevie Wonder, trying to feel his way around the home, periodically bumping into chairs, pillars and so on. If the bride's father did not know any better, he would have jumped to the conclusion that his impending bridegroom was blind as a bat. 'My good man, my son-in-law-to-be, you are as blind as a bat,' exclaimed the stricken father of the bride. 'Why were we kept in the dark, like you?' Shocked to the core, the groom replied, 'No, no Sir, I am not blind at all. And who told you bats are blind? Not true, check with the National Geographic channel. It's just that I misplaced my high-powered spectacles and I've got soap in my eyes owing to coming out of the bath suddenly on hearing the doorbell, so I am floundering a bit.'
This did not wash with the bride's family, any more than the soap did. On being told that her beau has four eyes, the bride-to-be screamed 'Nahin, nahin,' in the accepted and time-honoured Bollywood fashion. 'Yeh shaadi nahin hogi. This marriage is off. You can go look for another girl wearing powerful bifocals. You can both dance around the house, arms outstretched, soaped to the gills and have the time of your lives.' At which point, in high dudgeon, the bride's old man demanded the generous dowry of one scooter, two kilos of gold jewellery and two buffaloes to be duly returned, on pain of terrible vengeance to be wrought. The groom's father told them to whistle. At the time of going to press, the village elders were still haranguing over the affair under a banyan tree, but the bride-to-be was firm. 'I had my suspicions during the engagement ceremony when he cozied up and whispered into my mother's shell-like ear that she was sexy and beautiful and could they sneak off and take in lamboo Bachchan's latest hit, but I had put that down to his strange sense of humour. Many grooms flatter their mothers-in-law. Now that I know he can't see beyond the end of his bulbous nose, I quit. Let him look for someone else with a better than 20 / 200 vision.' All this may sound far more colourful in her native patois, as we lose a bit in translation, but you get the picture.
Now that is the kind of story I would like to read more of in our newspapers, and view on our television sets. While I keep whining on about television and print, we must rejoice in our PM's attempt to revive the joys of a long forgotten medium – the radio. His monthly address to the nation under the banner of Mann ki Baat, has that homely, grandma-story-telling, fireside-chat feel to it which all Indians who understand Hindi will warmly welcome. Whether a dubbing or sub-titling arrangement is in place in regions where Hindi is foreign, I do not know. Given the PM's shrewd instincts to reach out to the masses, I should be vastly surprised if that minor, though important detail, has not been addressed. The ironic thing is, for the PM's weighty words to scatter to the four corners of the nation, the radio broadcast is also played on television (that's where the sub-titling comes in), with a static picture of a transistor radio and the PM's cherubic visage, flowing white beard and all. Pogonotrophy personified! As Sigmund Freud said, and he said a lot, 'Words have a magical power. They can either bring the greatest happiness or the deepest despair.'
Right now, my money is on despair.
Postscript: As I am about to put this piece to bed, news filters through that some startled and terrified citizens in certain parts of Bangalore, a few days ago, were seen scurrying hither and thither on hearing a loud bang, or boom or blast. Or whatever. The source of the bang (or boom) is still unexplained and unaccounted for. Deepavali is well behind us and we have not won an international cricket match recently. Elections have also come and gone. It's a mystery. The best explanation some scientists from this garden city, also considered the home of scientific temper, are able to provide us with is that it has something to do with the Big Bang Theory. As the hypothesis behind BBT goes back some 14 million years, I have no wish to plumb the depths of its arcane mysteries. If you ask me, the boom (or bang) was due to several rear wheel truck tyres from a large fleet somewhere in Bangalore bursting at the same time. Heat can do that to tyres. I am a firm believer in the maxim of reductionism – when all else fails, always go for the simplest explanation. You will sleep the better for it. As I do.