*The title of this piece provides an Oriental twist to the memorable calypso, 'Cricket, lovely cricket' by Lord Beginner, celebrating the West Indies' first ever Test victory over England in 1950 at Lord's.
The game of cricket and its pundits are spread out like a rash. They are everywhere. Well, perhaps not in North Korea or Easter Island and the like, but certainly in most of the Commonwealth nations, and by a process of osmosis and great migratory movements, even the United States and Canada. They have, notwithstanding their obsession with baseball and basketball, after a fashion taken to the game of 'flannelled fools.' I am intrigued by China, and since that country has spread its unwelcome tentacles all over the globe, it won't be long before the Chinese start discussing cricket seriously. They never do anything by halves, the Chinese. In fact, the incipient signs are already there, as I will reveal presently. We are quite accustomed to seeing Chinese brands sponsoring major sporting events the world over. In India, the IPL and many other high profile sporting tourneys bear the names of Chinese brands of mobile phones and other mass marketed products. Skirmishes on our north-eastern borders continue unabated, but clearly that does not hamper the free flow of commerce.
It should therefore come as no surprise if the popular cricketing term, chinaman, takes on a more literal interpretation once the Chinese start spinning their sinister web over this game. Speaking of the cricketing chinaman, which is a kind of left arm wrist spinner's mirror image of the right-handed googly, should not the International Cricket Council rename this tricky delivery chinaperson, to keep in step with their own decision to officially change the term batsman to batter? All in the noble cause of gender neutrality, of course.
For now, India continues to rule the roost in terms of world domination of the gentleman's game, a misnomer if ever there was one, barring some rare exceptions. Domination here refers to the depth of the Board of Control for Cricket in India's pockets. They are, after all, the fat cats of world cricket. As for the game itself, India's fortunes have been waxing and waning – top of the class in Test cricket, and inconsistent laggards in white ball, limited overs engagements. Management changes in the coaching and leadership areas point to the churn that Indian cricket is presently going through. The Chinese corporate sector is pumping in massive amounts of Yuan into the game in India but unpronounceable Chinese names are yet to figure in the IPL franchises' batting order. Some day, in the not-too-distant future, one of the IPL scorecards might well bear the following legend, Ting Shao Xi – caught Kohli bowled Lao Tse Feng 37, but I think that day is still a long way off.
It would not have taken you long, dear reader, to conclude that those Chinese names just mentioned were entirely a figment of my imagination. That said, it might interest cricket aficionados to learn that one Ellis 'Puss' Achong of Chinese descent, hailing from Trinidad and Tobago, played 6 Test matches for the West Indies during the 1930s. Interestingly, he was described as a slow left-arm chinaman bowler, who took 8 wickets in his Test career. He boasted a modest batting average of a fraction over 8 runs per innings, and was permanently 'rested' thereafter, having got into the history books. I don't know if the tale is apocryphal, but apparently the Middlesex all-rounder Walter Robins of that era, referring to Achong's mystery ball expostulated, 'Fancy being bowled by a bloody Chinaman!' And that is how the cricketing term chinaman was born. And stuck. The upper and lower case distinction (Chinaman / chinaman) is self-explanatory.
While Ellis Achong was of mixed blood, the Chinese stream of which greatly intrigued and interested cricket historians, Jiang Shuyao is of blue-blooded Chinese stock, the genuine article. He has impressed one and all playing club cricket in England and his batsmanship (battership) has caught the eye. Scoring oodles of runs for Cleethorpes Cricket Club in England, the Chinese star has been clearly enjoying himself. As he says, 'I like training for one or two hours here. In China we train for four hours, have some rice and then train for another four. And here you can say 'hello' to another player in training. If you do that in China you must run 10 laps of the pitch.' Hard task masters, the Chinese. Whether Jiang Shuyao actually said 'hello' or 'herro,' is neither here nor there. Can you blame him for preferring the green and pleasant land that is England, to the strict and forbidding regimen of the Chinese proletariat?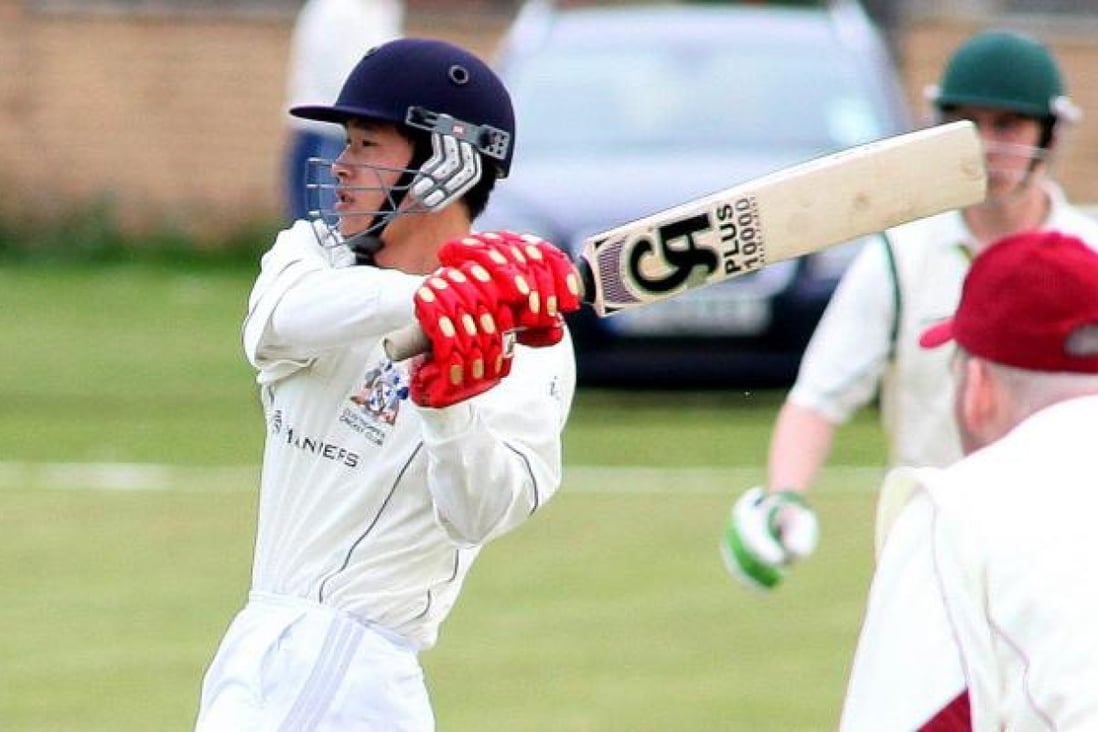 Nevertheless, Shuyao is said to be at the forefront of China's cricket revolution, and the experts are beginning to describe China as the 'world's greatest untapped source' for our favourite game. Heavens preserve us! Rahul Dravid may be India's Great Wall, but our new head coach will have his hands full if and when faced with opposition from the real Great Wall of China. As I said earlier, watch out everybody. The day is not far off when India's leading cricketers, in a reverse flow of talent, could well be signing up for the ultra-lucrative Chinese Premier League. I can even now hear Ravi Shastri's Chinese counterpart getting excited in the commentator's box, 'Tsi En Ting luns in to bowr to Vilat Kohri, who dlives beautifurry as the barr laces to the extla covel boundaly rike a tlacel burret.' I can hardly wait.
On a more serious note, the ICC has been burning the midnight oil to spread the gospel of cricket to the far corners of the earth. They have worked tirelessly and their efforts are steadily beginning to bear fruit. Countries from Continental Europe and Africa have been taking rapid strides in becoming an integral part of the world cricketing community. Even if it does not quite match the phenomenal progress football has made, it is slowly but surely, getting there. Some of them will fade in and fade out. Others, like Afghanistan will plant their flag firmly on the most sacred of turfs in the world. Frankly 10 or 12 countries battling it out routinely and dubbing it a world championship is laughable. That must change over the coming decades. And if the sheer logic of numbers suggests that the People's Republic of China is going to have the greatest influence on the game in the future, so be it. They are currently ranked 81 in T20 cricket, but I see that ranking showing a strong upward curve in the near future. They have in recent years produced a Grand Slam champion in tennis like Li Na and there's plenty more in the pipeline. They are already cock of the walk when it comes to other racket sports like table tennis and badminton and a force to reckon with in football. To say nothing of gymnastics.
China's entry into the highest echelons of cricket might even foster hope for greater amity between them and the rest of the world, forcing the Americans and the Russians to take to the game. As for our Indian cricket fans, let's have a little less of the spleen-venting during India – Pakistan encounters. Save your energies for a possible India – China clash at the Eden Gardens. Now that would be spleen well worth venting. One thing we know for sure. Indian cricket fans will never stop watching cricket. Not for all the tea in China.